Ballantyne Reading Academy for the Very Young
Programs (not just!) for Homeschoolers
Fulfill NCDNPE Literacy and Language Arts requirements with our small-group sessions designed with your homeschooler in mind!  Don't homeschool, but looking for literacy enrichment that will get your child excited about reading? This is the program for you! Includes Parents' Companion (We provide optional follow up lessons that you can do at home to accompany our in-class lessons.)
 Classes meet once a week for 8 weeks. Sign up for one or multiple sessions that meet your needs.
FALL 2021 SESSION BEGINS WEEK OF SEPTEMBER 6TH
Cost: $240 per 8 week/1 hour session ($120 per 4 week session)  $480 per 8 week/2 hour session. 10% sibling discount available.
Registration fee: $20 per student or $30 per family (One time fee. New students only.)
Advanced registration is required: info@BallantyneReading.com or HERE.
Ready, Set, Read!
This popular class is for pre-emergent
as well as emergent readers. Whether
your child is just beginning to learn
letters or words, this class will get
everyone excited about reading!
Thursdays 1:30-2:30pm 
Countdown to Kindergarten
Get your soon-to-be-kindergarteners prepared for school with this course designed to build the strongest foundation of readiness skills! Your choice of one hour of literacy skills or one hour of math skills. Better yet, stay for BOTH hours!
TUESDAYS 10-11am, 11am-12pm OR 10am-12pm
Read the Write Way
This small group class is designed to give 1st through 3rd graders an opportunity to refine and strengthen their decoding and written language skills in a relaxed, engaging and pressure-free environment.
Watch their confidence soar when they Read the Write Way!

TBD
Ready Readers
(Ages 6 and up)
Children who are already reading may take advantage of our literature studies and writing workshops. Each course includes comprehension skills such as making connections, predicting and identifying Author's Purpose. Writing courses focus on penmanship, spelling and punctuation, as well as increasing vocabulary, generating original ideas for writing, composing and editing.
Book Talk for Big Kids
Take Interactive Read-Alouds to the next level in this class for elementary-aged children! Being able to evaluate texts, form opinions and respectfully debate ideas aren't just skills for the classroom, they're life skills. This is a wonderful opportunity to delve deep into quality literature and develop richer comprehension skills.
DATE AND TIME TO BE DETERMINED
*This class MUST have a minimum of 4 students to be successful. We reserve the right to cancel class if enrollment requirement is not met.
**Children entering kindergarten are now being required to have a deeper understanding of books and concepts in print. Learn more about interactive read-alouds and how they can benefit your child here.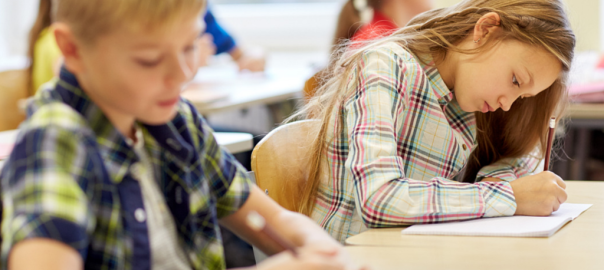 Homeschoolers: Have an idea for a Ready Reader class or need guidance to achieve your Literacy goals? We'll design a class just for you!
There is something delicious about writing the first words of a story. You never quite know where they'll take you.
– Beatrix Potter